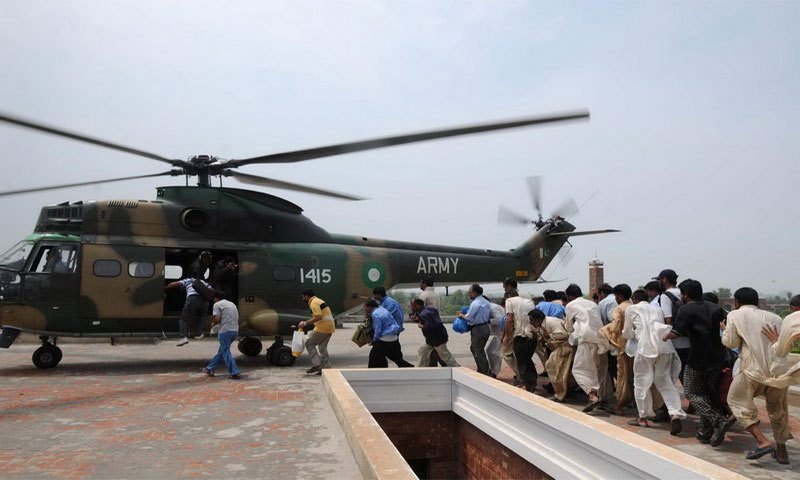 Pak Army, Navy relief and rescue operation continues
RAWALPINDI:Pakistan Army has shifted as many as 37,000 marooned people in flood-hit areas of Multan, Muzaffargarh, Bahawalpur, Uch Sharif, Athara Hazari and Jhang to safer places.
According to ISPR release, Multan Corps Commander Lt Gen Abid Pervaiz is paying visits of flood-hit areas on daily basis.
Five helicopters of Pakistan Army were also providing eatables to stranded people. So far, 80 tons of ration has been provided to the flood victims.
Similarly, Pakistan Army has also set up 18 medical camps in flood hit areas to provide medical treatment to patients.
Pakistan Army and  Navy's flood relief activities are continuing along with the rescue operation with the help of 300 boats in flood hit areas.
Pakistan Navy Rescue teams comprising specialized divers equipped with requisite gear, Zulu boats and helicopters are conducting extensive rescue and relief operation.
Army helicopters have completed 206 hours of flights in flood areas since its start from September 5.
Source: The News Tribe