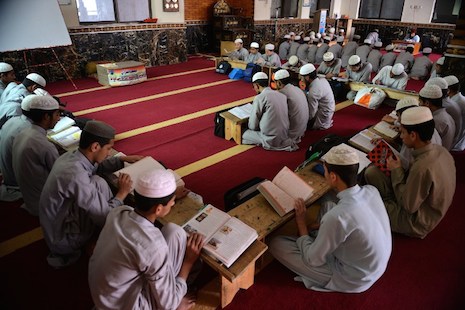 Madrassa teacher breaks seven-year-old's hands, locks him up in Muzaffargarh
A teacher at a madrassa in Muzaffargarh's Rangpur has been arrested for torturing a child.
The parents reported the incident to the police after they arrived at the madrassa and found that their critically injured son had been locked in a room at the madrassa for a month.
The accused, Qari Sanaullah, locked the seven-year-old up for a month after breaking both his hands on March 11. According to the boy, he was beaten up because he could not learn his lessons and asked for a day off.
The medical reports obtained by the police have confirmed that the seven-year-old was severely beaten by the teacher. He has suffered severe trauma to his head, spinal cord injuries and broken both his hands, among other injuries.
The police are investigating the case. The boy's father has asked the government to ensure justice is served.