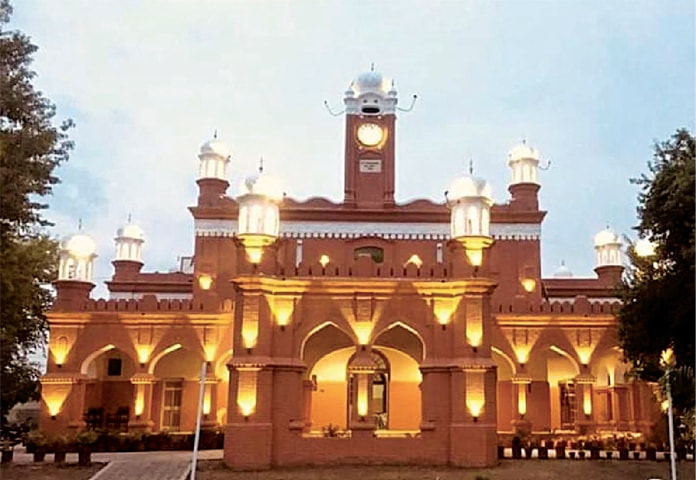 MUZAFFARGARH: After many years, the district administration has rehabilitated and renovated the historic Yadgar Club and now 118-year-old community socialization place has been developed into the state of the art civil club.
When Queen Victoria died in 1901, the then district administration ruled by the British Raj decided to build a club in the district in the memory of the queen. Named after the queen, the Victoria Hall, now called Yadgar Club, was built for social get-together in the city in 1909.
Queen Alexandrina Victoria (May 14, 1819 –Jan 22, 1901) remained the queen of the United Kingdom from 20 June 1837 until her death.
Deputy Commissioner Dr Ehtesham Anwar said he made two-member team – Assistant Commissioner Rana Shoaib and District Planning Officer Malik Qaswer Budh – tasked with reclaiming the grandeur of the club.
The Yadgarr Club is located in the heart of the city. The 18-kanal club consists of a main hall, a snooker room, a badminton court, a gymnasium, a food court, a dining hall and a rest room. The main hall is also used as lobby for visitors. Besides it, the club has green lush lawns, a tennis lawn, a jogging track, a children area and a swimming pool. Since its inception till early nineties, the club would be the hub of evening activities for the district bureaucracy and elite class of the city.
In the evening, officers and high social class would visit the club for sports activities and chit chat. 1n 1988, then Dera Ghazi Khan commissioner Aslam Sokhaira and then Muzaffargarh deputy commissioner Muhammad Amer Khan changed the name of historic Victoria Memorial hall to Yadgar Club.
An official said that after 1909, the club was only renovated in 1988.