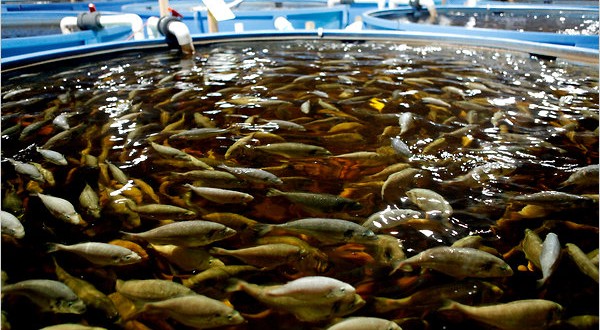 Floods hit fish farming in South Punjab hard
MULTAN: The flood affected the fishery industry in South Punjab adversely and has caused losses to the tune of billions of rupees to the owners.
As per details, the recent floods, particularly in Chenab River have played havoc with the fishery industry in South Punjab, especially Multan and Muzaffargarh have suffered the most.
The floodwater hit fish farming belt situated in Head Muhammadwala, Khudayi Bangla, Sarwar Bad, Muraad Wali, Rangpur and Jeewana Abad areas of the South Punjab hard.
The gushing floodwater either washed away fish farms or damaged its infrastructure besides destroying agricultural lands and homes.
Apart from private fish farms, the floods also devastated Model Fish farms established by the Punjab Fishery Department, causing huge losses to the provincial exchequer.
Al Hayat Fish Farm and Hatchery which ran under the supervision of District Officer Fisheries Rao Shehryar Alam had borne the brunt of roaring floods and has suffered a loss of billions of rupees.
The floodwater badly affected famous Ponga fish, brooders and machinery besides sweeping away fish food from the farm.
Meanwhile, the businessmen associated with fish farm sector have urged the government to extend support to the sector to help it stand on its feet again. They feared that the fish farming industry would have to face severe crisis if the government did not compensate the losses.
Source: Customs Today