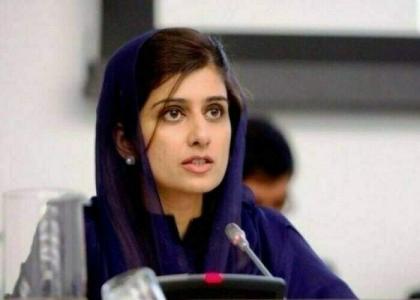 Upgraded Health, Education Facilities Top Priority Of Government: Hina Khar

style="display:block" data-ad-client="ca-pub-4163322924037420" data-ad-slot="3714019811" data-ad-format="auto" data-full-width-responsive="true">

MUZAFFARGARH, (Muzaffargarh.City – 20th Mar, 2023 ) :Minister of State for Foreign Affairs Hina Rabbani Khar said on Monday that the government was fully aware of the problems of the people and all out efforts were underway to extend upgraded health and education facilities, despite financial woes.

She expressed these views during her visit to DHQ hospital Muzaffargarh, Punjab Technical and Vocational College, and a nursing college where she also talked to media persons.

She visited different sections of the hospital including the Gynae ward, surgical ward, trauma centre, ICU ward and nursing college.

She appreciated the facilities available at DHQ hospital but added it was deficient in cardiac care facilities.

She said the government would make all medical, surgical and diagnostic facilities available at DHQ hospital besides improving its emergency services.

Khar said a mother and child healthcare hospital would also be built in Muzaffargarh.

MS DHQ hospital Dr. Zia ul Hassan informed the minister that the hospital was facing a shortage of X-ray films due to the non-issuance of letters of credit (LCs) by banks. He added that the X-ray films were stuck at the port and prices were going up due to an increase in Dollar price.

Hospital officials also apprised the minister of problems being faced by them including staff shortages, and resource constraints.

The minister said she would talk to the officials concerned to get their problems resolved.

During a visit to the technical and vocational college, the principal gave a briefing to Hina Rabbani Khar on the college's education, training and extracurricular activities.

College administration also informed her about the problems being faced by the institution due to a lack of resources.