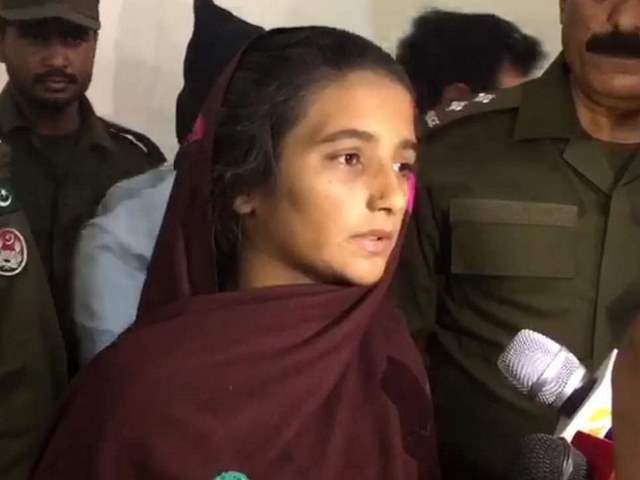 Muzaffargarh woman sentenced to life in prison for poisoning family
A Muzaffargarh woman has been given 15 life imprisonments for killing family members with poisoned lassi.
An anti-terrorism court of Dera Ghazi Khan sentenced her on Thursday.
A fine of Rs3million has been imposed on Asiya Bibi and her alleged lover, Muhammad Shahid. Asiya's aunt Zareena Bibi has been acquitted. Judge Shakir Hasan was hearing the case.
Asiya spiked the yogurt she gave to her deceased husband, Muhammad Amjad, with rat poison. The family later used the yogurt to make lassi– a milk and yogurt-based drink. A total of 27 people were affected, of which 16 were killed, including seven women and a child.
The incident occurred in the Daulat Paur area in Muzaffargarh in the southwestern Punjab province of Pakistan.
Related: Pakistani wife 'kills' husband, 13 others with poisoned lassi
She had first said that a lizard had fallen into the lassi and poisoned it. However, she later confessed that she had made the plan with Shahid to kill her husband. Her family had married her off against her wishes.